The year was 1919 – Woodrow Wilson was President of the United States, Prohibition began, but most importantly, the American Legion Auxiliary was founded to support The American Legion and honor the sacrifice of those who serve by enhancing the lives of our veterans, military, and their families, both at home and abroad. Today, more than 600,000 members from all walks of life represent the ALA's mission of service toward our veterans, military, and their families.
On Nov. 10, 2019, the American Legion Auxiliary will officially celebrate 100 years. Now that this milestone is quickly approaching, it's time to showcase our legacy! Though November is a few short months away, there are some celebratory activities you can do from now up until the big day.
Host a community open house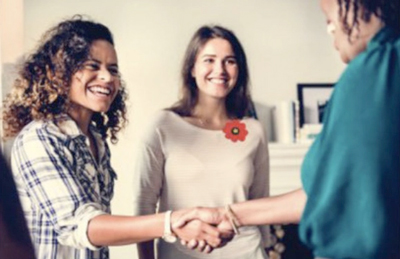 Use this event as an opportunity to show off your local unit/post and the American Legion Auxiliary's historical aspects! An open house is the perfect opportunity to draw in community members and really boost awareness of your ALA unit. Also, think of this event as a great way to attract new members, who, in turn will help broaden our mission of service!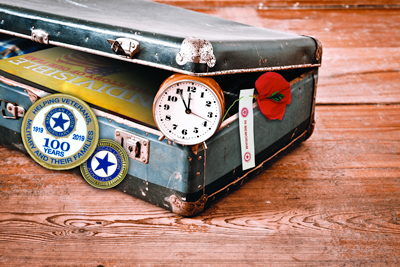 Everybody enjoys a good blast from the past! A time capsule is an easy, entertaining, and educational way to leave behind ALA artifacts for future generations to admire and enjoy. You could include photos, ALA pins, a poppy, a copy of Auxiliary magazine, program handouts, or anything that would let people know more about the Auxiliary and what your unit was doing at that point in history. Have members write a note to future generations of members. Use your imagination, and get creative with this project!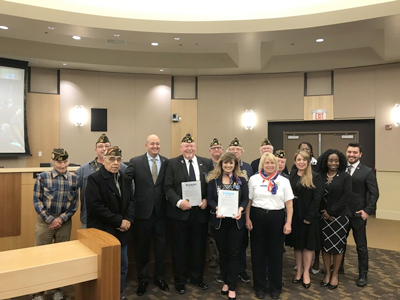 Work with your local elected officials in helping recognize 2019 as the American Legion Auxiliary's centennial year. Usually, proclamations are presented during regularly scheduled community meetings, which are open to the public. Spread the word and gather a crowd to witness this moment in history! Be sure to have a few words prepared after you accept this honor.
See more ideas on celebrating your unit's history via the ALA In the Know eBulletin (February 2019 edition) at alaintheknow.wordpress.com. Promote your events and activities by using the 100th anniversary media templates available for download at www.ALAforVeterans.org.
This article was originally published in the August 2019 Auxiliary magazine.