For the second year in a row, ALA Girls State programs across the country are thinking "outside the box" on how to host a session as the COVID-19 pandemic continues. Last year, 10-plus states decided not to cancel and transitioned their in-person sessions into virtual sessions. The staff of these programs knew it would be impossible to do everything they usually do, so changes were made to host abbreviated programs.

"When it came time to put a program together quickly, we had to make some tough choices about what stayed and what was left on the table," said Jenise Gordon, education director of Tennessee's ALA Volunteer Girls State.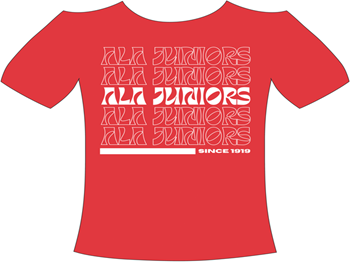 Now, one year later, most programs are back in some form whether that's virtual or in-person. To help programs prepare for 2021 virtual options, informational sessions were hosted by ALA National Headquarters, giving ALA Girls State directors and staff a chance to learn from each other and explore technology options.

ALA Volunteer Girls State Director Julia Wells and Education Director Gordon hosted a virtual session last year. They share their insights:

What worked well in the 2020 virtual session?
Julia: Last year, we made our decision in March to have a virtual program, and our dates were the last week of May. Therefore, we had very little time to plan and execute. Our number one goal was to have a session to honor the girls who had already been selected to attend. We had an abbreviated session using Zoom with guest speakers. We have such an amazing staff, that while it was continuous work to be ready, we had a very professional three days of ALA Girls State. The evaluations were overwhelming: "Thank you for not forgetting us."

What surprised you last year?
Jenise: We were surprised by how engaged the girls were in this virtual setting. Many had to drive to public [Wi-Fi] hot spots just to participate, and even though they may have been booted off Zoom due to a poor connection, they tenaciously continued to join again and again.

What are the benefits of a virtual session?
Jenise: When delegates, staff, and counselors join ALA Girls State virtually, they can join from their own homes, which really provides much more access to the program. Additionally, being virtual provides more opportunities for "big name" speakers to attend who might not have had the time to travel to a specific location.

What do you plan to do differently this year?
Julia: We will have five full days that will replicate the in-person session as much as possible. Delegates will have the opportunity to enjoy city life and to form friendships with a small number of delegates. Each day, we will have both assemblies and city meetings.

What advice do you have for other programs?
Julia: We suggest that you commit the time and resources necessary to have a quality program. Remember that your audience is not just going to be the citizens, but, in many cases, you will have siblings and parents watching. This is a great opportunity for us to promote the American Legion Auxiliary and ALA Girls State.

Many other programs have contacted you for advice. What were the common questions, and how did you answer them?
Q: Will your staff come together in one location to manage the program?
A: No. We have no intention of getting all staff to the same geographic location. We have been meeting virtually via Zoom since last March, and it works beautifully for us.

Q: Will you adjust the length of the program?
A: Yes, we typically run the program from Sunday to Saturday. This year, the program will run Tuesday through Friday. Our daily commitment will be from around 9 a.m. to 6 p.m., with lots of breaks and energy shifts to reduce Zoom fatigue.

Q: Will you attempt the petitioning process?
A: Yes, we have a committee that has worked on the entire election process, and we have a plan to petition and run elections via Google Forms.