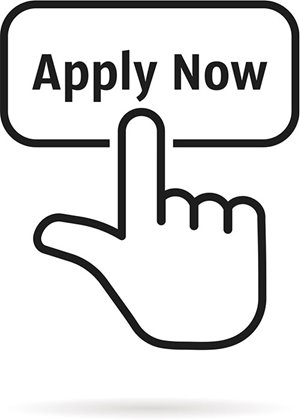 Calling all American Legion Auxiliary members! Applications for the 2024-2025 administrative year to serve on an ALA national committee are available online. National Vice President Trish Ward from the Department of Kansas will serve as national president at that time.

"Are you looking to build up your ALA or professional resume? Serving on one of our national committees is a great way to gain skills that relate to our mission while also helping your personal goals by learning new skills," said Ward.

Experience at the national or even department or district levels in the ALA is not required when applying for a national appointment. Any member age 18 or over is welcome to apply.

Those interested can apply through Dec. 15, 2023.

National ALA committee openings
The following is a list of all ALA committees at the national level with openings for the 2024-2025 administrative year:

Americanism promotes patriotism and responsible citizenship.

ALA Girls Nation provides an outstanding government-in-action program for high school girls who have completed their junior year. This committee attends and actively participates in the execution of the July education program in the Washington, D.C. area. Committee members need to be capable of meeting the weeklong physical and social demands while also supervising high school girls.

Auxiliary Emergency Fund raises funds for and promotes knowledge about the Auxiliary Emergency Fund.

Children & Youth works collaboratively with The American Legion to promote programs that protect, care for, and support children and youth, especially those of our military and veterans.

Community Service promotes the American Legion Auxiliary's commitment to making our communities better places to live by supporting local service projects.

Constitution & Bylaws informs and educates members of the American Legion Auxiliary on the importance and power of having properly written and regularly reviewed and updated governing documents at all levels of the organization.

Education promotes quality education for children — especially military children — and adults.

Finance oversees the development and implementation of general national financial policy subject to approval or ratification by the National Executive Committee, and to provide oversight of budgeted funds in the budget and report any significant variance to the NEC.

Junior Activities inspires active participation in members ages 17 and under so they become engaging, productive members who will want to continue their American Legion Auxiliary membership into adulthood.

Leadership better equips members to serve in leadership positions with confidence and skill.

Legislative provides information and assistance to American Legion Auxiliary members to advocate for the legislative agenda of The American Legion.

Membership encourages and supports the nationwide effort to attract and retain a diverse, active membership and establish new units to ensure the future of the American Legion Auxiliary.

National Security promotes a strong national defense by strengthening and supporting military servicemembers and their families.

Poppy educates ALA membership and the public on the significance of the poppy and the program's financial benefit for veterans, military, and their families.

Public Relations establishes and maintains a positive public image of the organization by encouraging fellow ALA members to be visible in their communities through branding and informing the public about the mission of the organization.

Risk & Compliance is charged with assuming an independent oversight and advisory role, with the responsibility for decision making resting with governance. It reviews policies designed to mitigate threats to our organization and provides perspective in areas that could be potential risks, if not effectively identified and managed. Its members understand that safeguarding our organization requires having, and following, proper procedures for oversight, internal controls, and a system for checks and balances.

Veterans Affairs & Rehabilitation promotes programs and services that assist and enhance the lives of veterans and their families, ensuring restoration and/or transition to normally functioning lives.

When applying, keep in mind that the Veterans Affairs & Rehabilitation, Junior Activities, and ALA Girls Nation committees all require physical agility and endurance for their various events.

Those who apply will learn the status of their application in spring 2024. Anyone not selected for a 2024-2025 committee is greatly encouraged to apply again next year.

Click here to submit your application. Don't delay — the application process is open only through Dec. 15, 2023.