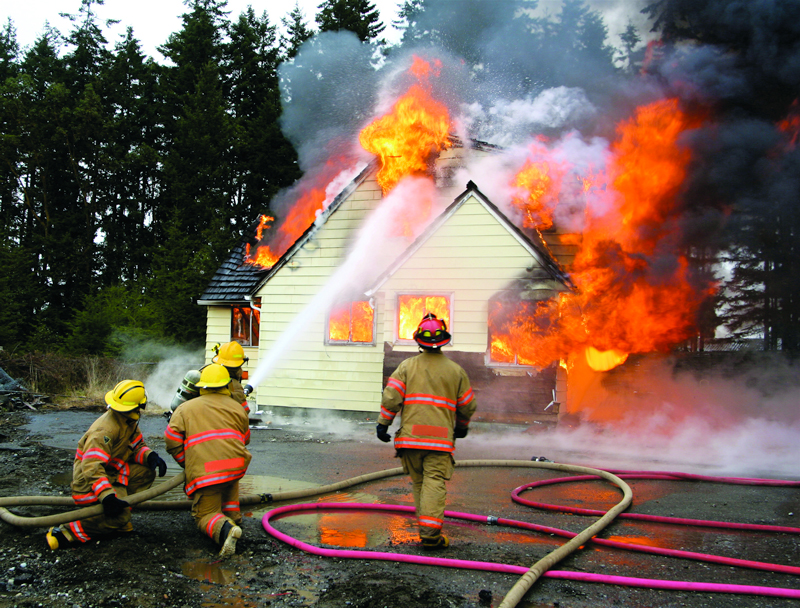 National Preparedness Month
September is National Preparedness Month — and it's the perfect time to create a family emergency plan and learn about options for disaster relief.
The national public service campaign, Ready, encourages emergency planning each September. The 2019 National Preparedness Month theme is "Prepared, Not Scared. Be Ready for Disasters."
From making financial arrangements to creating a disaster plan to working with community members, the month's messages emphasize the importance of preparing yourself and others.
Emergency plan
Ready suggests establishing a plan now for how your family will respond if an emergency strikes. Learn what types of disasters — from attacks to wildfires — that you might face. Consider how family members will contact each other if you're separated.
This four-step approach to developing an emergency plan offers questions to discuss with your family, needs to consider, and a form from the Federal Emergency Management Agency to outline what you'll do.
Disaster kit
Another part of being ready for an emergency is having a kit that's stocked with essentials in case you need them for survival following the disaster. Ready recommends building your disaster kit by storing individual items in airtight plastic bags that you place in easy-to-carry containers or a duffel bag. Your kit should include enough supplies to last at least 72 hours.
Of course, you'll want to put food and water in your emergency supply kit, but there are a variety of other supplies you should consider including. Think about items like a flashlight, first aid kit, extra batteries — even prescription medications, glasses, and contact lens solution. FEMA offers a printable disaster supplies list.
Community assistance
Be a good neighbor by getting involved in disaster preparedness efforts in your community. You can help ensure that others have emergency plans in place, or you can train to assist during a crisis. This ALA blog post has tips for how to help your community prepare for an emergency.
Ready also offers more about how you can support first responders' disaster efforts.
Auxiliary Emergency Fund
Rebuilding after a disaster is difficult and, often, costly. The American Legion Auxiliary is here to help. The Auxiliary Emergency Fund offers financial assistance to eligible ALA members coping with financial hardships due to an act of nature or personal crisis.
Learn more about the AEF on the American Legion Auxiliary blog, and find the application in the Members Only section at www.ALAforVeterans.org. ALA's blog also suggests additional resources for financial help for those who don't qualify for AEF grants.
You can expedite the recovery process by making sure you'll have quick access to financial, insurance, and medical records. Ready offers financial preparedness tips for emergencies.
ALA outreach
National Preparedness Month offers a great opportunity for ALA members to share tips with each other and those around them. Ready's National Preparedness Month information page offers a variety of tools — from announcements and videos to social media posts and hashtags — to help you spread the word about being prepared for emergencies.
What recommendations do you have for being emergency-ready? Share your ideas in the comments below.