Guest blog by Jeanne Haas, National Community Service Committee Chair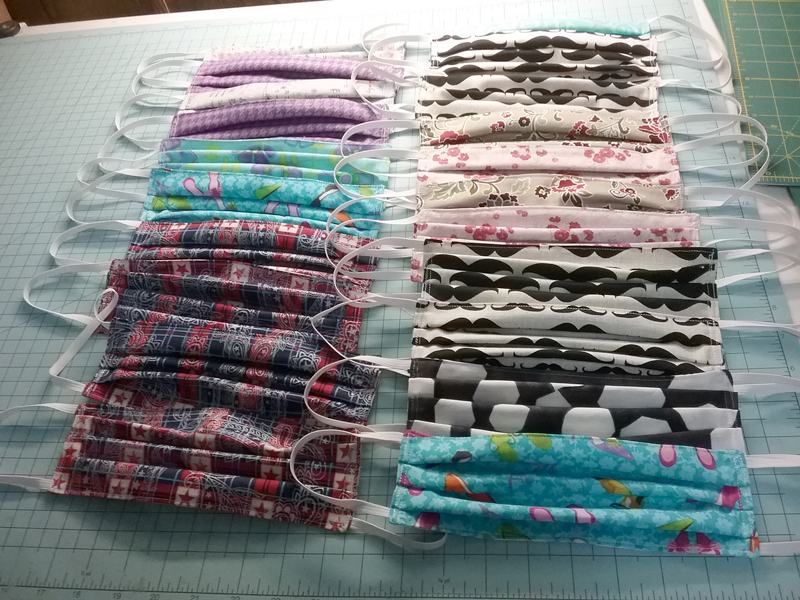 Donna Hatfield of Nebraska Lexington Unit 111 has been making face masks.
Cutting and sewing, cutting and sewing — the activity a large number of American Legion Auxiliary members across the world are finding time to do during this era of the pandemic. With the call for protective measures against the COVID-19 virus, ALA members are using their talents and resources to produce cloth masks.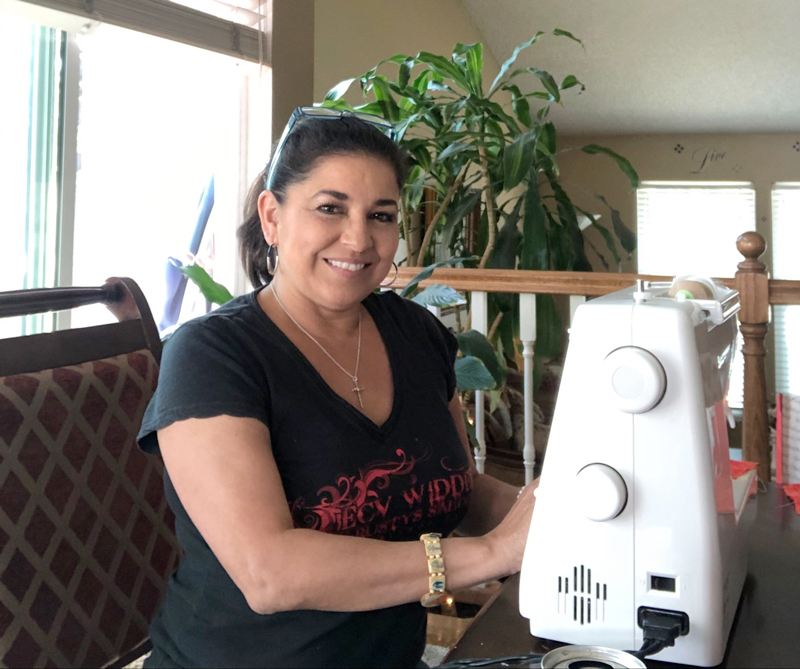 Carmen Candelario-Haren of Camarillo Unit 741 in California making masks. She has been distributing them to utility company workers that did not have protection and emergency rooms as well as home health care workers.
Sewing masks often use the pleated rectangular or a form of the "cup" patterns. Recommended fabric is 100% cotton, as it is breathable material. Some patterns have nose pieces sewn into the front piece. Aluminum foil rectangles, pipe cleaners, or small lengths of wire have all been used. A suggestion to use a swimming nose piece that can be cleaned after use has also been encouraged. Earpieces can be elastic loops or biased ties. Headbands or material strips with buttons attached are often made to use as holders for those who are wearing face masks for extended periods.
Non-sewing masks have been made from sleeves of 100% cotton T-shirts, ankle socks, and two elongated semicircles with heart-shaped ear cutouts glued together.
Filters can be sewn in or removable filters can be made from everyday items like vacuum bags or coffee filters.
The keys to a useable homemade mask are: completely covers nose and mouth, breathable, and has a snug fit.
When making and wearing homemade masks, remember this acronym:
M: Multi-layered, tightly woven, 100% cotton
A: Avoid touching the front of the mask; always remove it from behind
S: Scrap the mask if it damaged, soiled, or does not fit
K: Keep the mask and your hands clean by washing your hands before putting it on and after taking the mask off
For more information on making masks, visit www.CDC.gov.