Guest blog by Brenda Toppin, National Americanism Committee Southern Division Chairman
On Memorial Day, we honor those who have given so much to each of us as we remember why we have the freedoms we have in America. There are many events to attend, but what can we do to promote Americanism?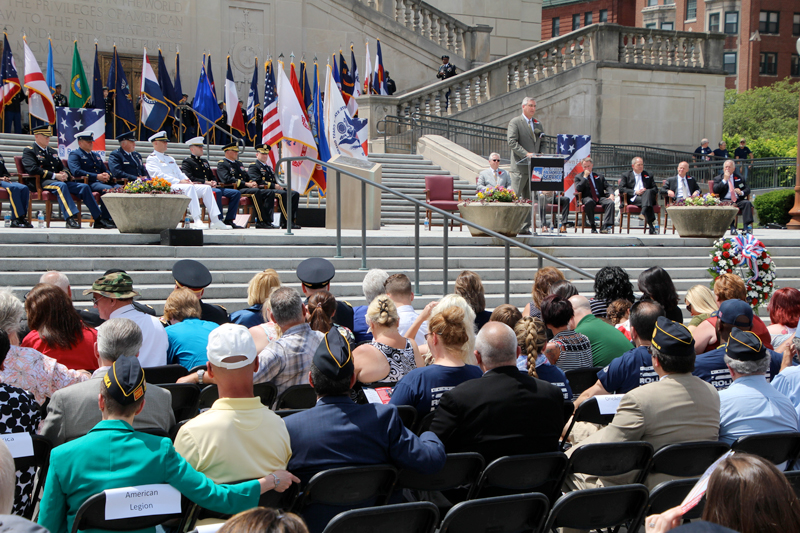 Memorial Day event in downtown Indianapolis, 2017.
There are many projects you can do. Read on for a few ideas:
Join The American Legion in conducting Memorial Day services in your area by leading in the Pledge of Allegiance or giving out small American flags to the attendees.
Support the display of the American flag in your city or town by asking merchants to fly our flag. You may want to give a certificate of appreciation to those that participate.
Place American flags in cemeteries to honor those who have served. Please check with the cemetery maintenance or management to get permission first.
Put articles in the newspaper on flag etiquette, the history of our flag, or supporting the flag amendment in conjunction with Memorial Day. Our website, www.ALAforVeterans.org, offers a selection of news releases and letters to the editor on the "marketing and promotional materials" page.
Window displays in businesses is another way to show Americanism. I recently saw posters that were made by children using their handprints. They put red, white, and blue paint on their hands to make a flag, then pressed their hand on the poster, and each child's first name was put below their handprint. The handprints looked like little American flags. Written on the side was the following, "although our hands are very small, we made these flags to fly for all. We might be too young to understand, but we know these colors are something grand. May the red, white, and blue forever stand!"
A flag retirement can also be a part of a Memorial Day event.
American Legion baseball starts around Memorial Day and by supporting this Legion program, you are also supporting Americanism. There are many projects you can do within the baseball program.
Some American Legion Auxiliary units distribute poppies on or around Memorial Day. Having small American flags on display along with flag etiquette brochures while you are distributing your poppies will create interest and questions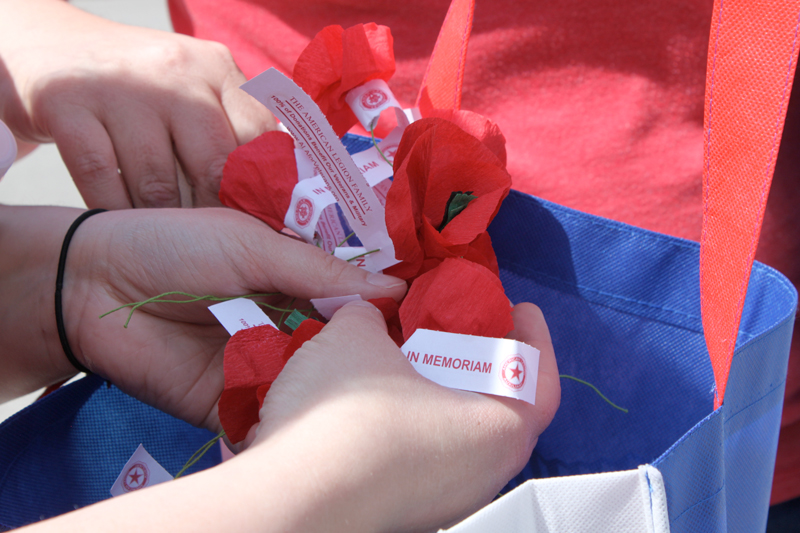 National Poppy Day® is May 25 this year, a great time to pass out poppies.
These are just a few simple ways to support Americanism. You can always check www.ALAforVeterans.org for more information. Thank you for setting an example in your community by promoting Americanism!
How do you plan to honor our veterans on Memorial Day? Share in the comments!