Guest blog post by Michele DeGennaro, 2021-2022 National Membership Committee Chair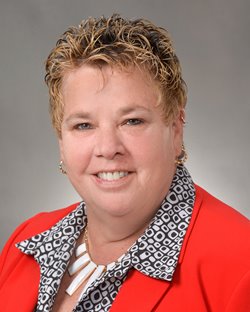 As we follow Facebook pages and other social media sites, we see that Auxiliary units are hard at work for the holidays. Members are planning meals for our veterans, mailing care packages to deployed servicemembers, planning parties (for the old and young alike), adopting families, visiting nursing homes, helping our homeless, and remembering our charities … always keeping true to our legacy of Service Not Self!

What could possibly be missing — all those Auxiliary members who have not renewed their membership! There is so much more we can accomplish when we have more members working together for a common good.

So, now as the weather cools down, it is time for us to turn up the heat and warm the hearts and souls of those forgotten Auxiliary members. Let's reach out to those who have not yet paid their dues and wish them well this holiday season. Ask them how they are doing, and find out just what they have been doing. Have they been waiting for someone to call and check on them? Have they been volunteering somewhere else?

People choose to volunteer for a variety of reasons. For some, it offers the chance to give something back to the community or make a difference to the people around them. For others, it provides a good feeling from within, a sense of purpose and an overall feeling of happiness. Whatever the why — it is up to us to welcome those Auxiliary members back. Reach out to them. Get them excited again, and remind them of all the reasons why they joined in the first place. Share your upcoming holiday events. If they are interested, ask them to chair a committee for the events. Be genuine, and always be kind!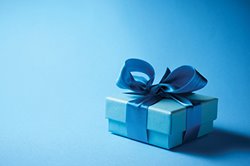 There are many reasons an Auxiliary member has not renewed their dues. Maybe they just forgot, maybe their feelings were hurt when nobody asked them to help at an upcoming event, or maybe even something worse — maybe that longtime member just cannot pay their dues this year. What better gift to give this holiday season than the gift of membership!

Plan on hosting a holiday event at your unit or post home. Get the whole American Legion Family involved and have a raffle for a free membership renewal, or maybe you have that hard-to-buy-for friend. In today's difficult times, the perfect gift just might be this gift that keeps on giving.

As a reminder, you can renew membership online at www.ALAforVeterans.org/renew, by calling ALA National Headquarters at (317) 569-4570, or by mailing to your local unit. When gifting a membership, please be sure to have the member ID number available that you are gifting.

Let's use this holiday season as a time to remember our members, a time to be thankful for all of their hard work and dedication, a time to remember, and to embrace those who enrich our lives, and a time to pause to count our blessings for family, friendships, and for the men and women who fight every day for the many freedoms we have.

Wishing all of you and your families a happy and blessed holiday season! Heartfelt thanks for all you do for our organization. We cannot accomplish all we do without each and every one of you! #TogetherWeServe