Annually, about 9,000 members of The American Legion Family attend National Convention, which includes conventions for The American Legion, American Legion Auxiliary, and Sons of The American Legion, as well as The American Legion Riders Legacy Run. The 2023 National Convention is Aug. 25-31 in Charlotte, N.C. This will be the 102nd National Convention for the American Legion Auxiliary and 104th National Convention for The American Legion.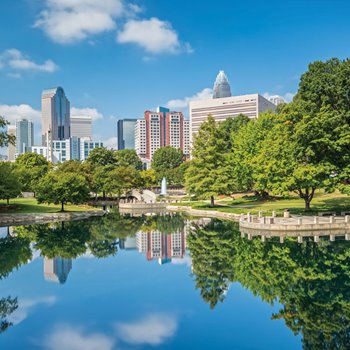 The purpose of our National Convention is to elect officers, receive reports, and conduct the business of the organization as required by the ALA National Constitution, Bylaws, and Standing Rules. Part of that business is conducted by the National Executive Committee, the national board of directors of the ALA with fiduciary, policy, and strategic responsibility for the organization. The 2022-2023 NEC will meet before convention, and the 2023-2024 NEC will be convened by the newly elected national president after convention.

A few highlights of the week will include color guard and band contests, Legion Riders Legacy Run arrival, pre-convention committee meetings, the patriotic memorial service, American Legion Family Baseball Night at Truist Field, opening convention session, and the installation of the 2023-2024 national officers.

Several major ALA awards are presented at our National Convention to honor outstanding successes in service to veterans, military, and their families, both within the ALA and out in the community:

• Salute to Servicemembers Award recognizes military members from each branch of service.
• Unit Member of the Year recognizes all department UMOY winners who exemplify the values and ideals of the Auxiliary and whose accomplishments impact the programs in their units.
• The Public Spirit Award recognizes outstanding individuals and organizations for contributions that positively impact communities through service to our military, veterans, and their families.

The 2023 Public Spirit Award will be presented to Team Long Road, featuring U.S. Marine Corps veterans Justin "JD" LeHew, Coleman "Rocky" Kinzer, and Ray Shinohara. On Dec. 17, 2022, Team Long Road completed a 3,365 mile hike across America from Boston, Mass., to Newport, Ore. The team covered 20-plus miles per day for over six months, all while carrying 40-pound rucksacks through 12 different states in honor and remembrance of our nation's Prisoners Of War, Missing, and Killed In Action and their Gold Star Families.

Last November, 2022-2023 ALA National President Vickie Koutz spent some time with Team Long Road as they were walking in Oregon. Like the trio, Koutz is raising awareness for POW/MIAs (read more in the February 2023 issue of Auxiliary magazine). This year, the Public Spirit Award will be presented on stage during a general session of the American Legion Auxiliary convention.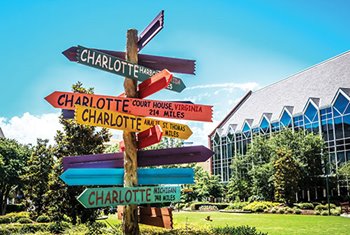 During the week, convention attendees also have the opportunity to honor a veteran or military personnel by donating to the Wall of Heroes. All funds received will benefit the American Legion Auxiliary Foundation's Mission Endowment Fund to ensure the ALA's mission of service endures for future generations. Those who cannot attend in person can still donate online in honor of their hero by visiting www.ALAFoundation.org.

At the end of the week, the national offices of president, vice president, division vice presidents, chaplain, and historian are elected by National Convention delegates on Wednesday and installed thereafter.

Learn more about the ALA's 102nd National Convention: www.ALAforVeterans.org/convention. Stay connected through social media for the event by using #AuxCon23.

Unable to attend National Convention in person but still want to participate? Here are two easy ways: Catch the pre-cons virtually
Several pre-convention committee meetings will take place virtually Aug. 9-22: Chaplains, Historians, Americanism, Auxiliary Emergency Fund, Children & Youth, Community Service, Education, Finance, ALA Girls Nation, Junior Activities, Leadership, Legislative, Membership, National Security, Poppy, Public Relations, and Veterans Affairs & Rehabilitation. (The Rules, Resolutions, Credentials, and the Constitution & Bylaws pre-convention committee meetings will be held in person Aug. 26 in the Charlotte Convention Center.) Any ALA member can attend the pre-convention committee meetings; however, only official representatives who are convention delegates/alternates (as designated by the departments) are allowed to vote.

See general sessions and installation online
Our livestream is available for each of the general sessions and installation of national officers. Livestreaming will begin on Monday, Aug. 28, and airs live during each general session. Viewers of the livestream can post comments during each session. Archived video recordings will be available following convention so you also can watch at your convenience.

Find info on both of these options at www.ALAforVeterans.org/convention.