This is an ongoing series highlighting American Legion Auxiliary ALA Girls State and ALA Girls Nation alumna.
For over 80 years, the American Legion Auxiliary's premier programs ALA Girls State and ALA Girls Nation have been one of the most respected and coveted experiential learning programs presented in the United States. Here, we take a look at the path one past participant has chosen and where she is now.
Virginia Clark (Mills)
2008 IN ALA Girls State & ALA Girls Nation
New ALA member and U.S. Army Capt. Virginia Clark is currently stationed at Fort Benning in Georgia. Though she says she has always been patriotic, her experiences at ALA Girls State and ALA Girls Nation are what helped her realize that she wanted to serve her country. "The program had a bigger impact on my life than I could have anticipated," she said.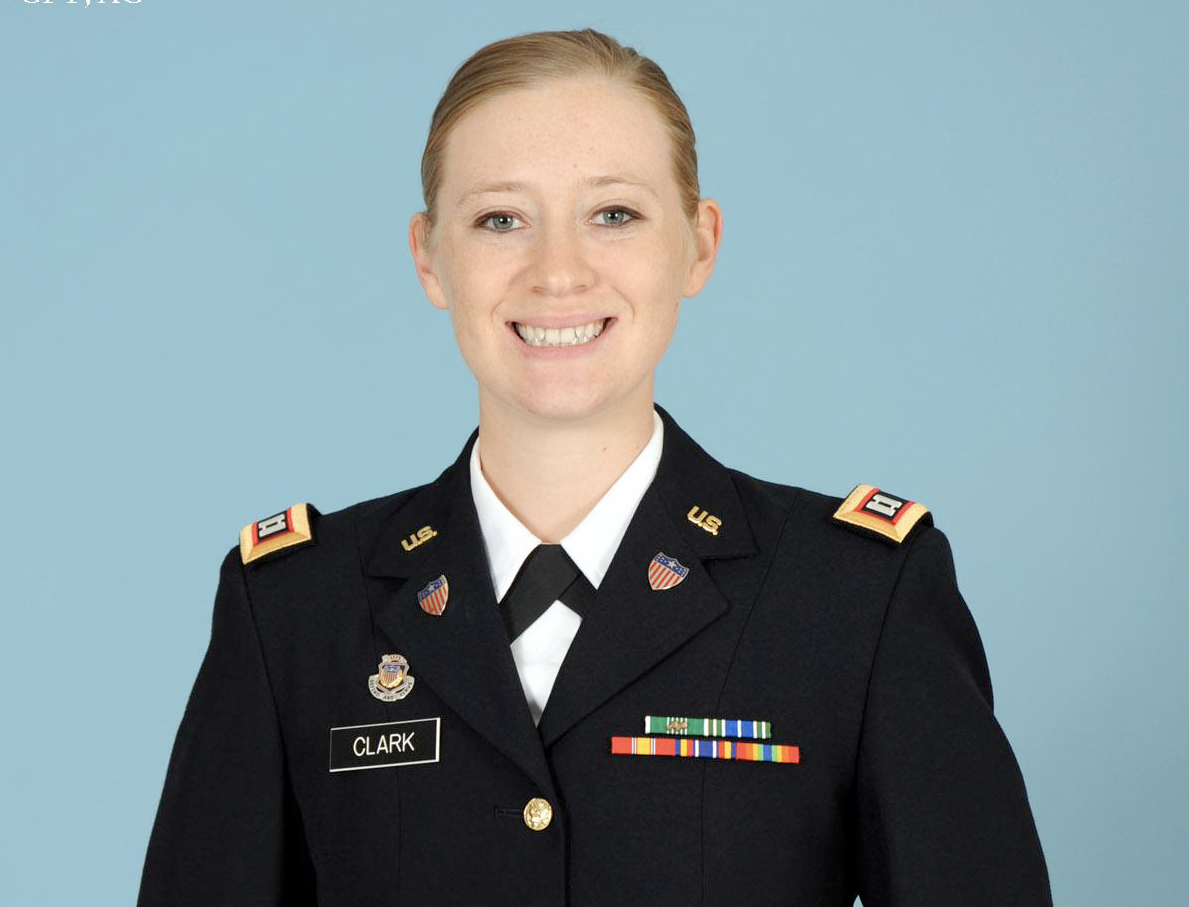 Clark says the week spent with hundreds of other aspiring young women was the first time she had been around other girls interested in government and making an impact in the lives of others. "Being around really motivated people at ALA Girls State made me realize I wanted to be around people who were spending their time doing things rather than looking for the next great party," Clark said.
Reflecting on where she's been and where she's going, Clark says she owes it all to the ALA. "I wouldn't have gotten into West Point without ALA Girls State and ALA Girls Nation … I 100 percent owe, I think, my current life and my career – I met my husband at West Point – to the fact that I went to ALA Girls State and ALA Girls Nation," she said.
WANTED! Did you attend either of the American Legion Auxiliary experiential learning programs (ALA Girls State/ALA Girls Nation)? Auxiliary magazine is looking for past participants of all decades and the profession(s) you chose after college graduation for this recurring feature in our national magazine. Contact us at alamagazine@ALAforVeterans.org (please include the year, state, and program you attended in the subject line) or call (317) 569-4500 if you can help!