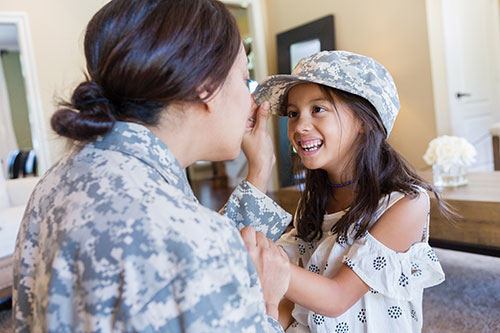 Annually in April, the Department of Defense celebrates military children. There are more than 1.6 million military children, according to the DoD. They often face many challenges and unique experiences because of their parents' service.

On average, military families move every two to three years, which impacts military children through changing schools and friends.

"The mere fact military kids move around, it's hard on them," said ALA member Sherri McGee of the importance of having a month focused on military children. "I think it's important to bring awareness."

Her own children experienced moving around when they were in first and second grade.

"I will never forget leaving North Charleston," McGee recalled. "Four years in that spot in Charleston and when they had to pull away from friends they had that long, there were tears."

To help families like the McGee family, the American Legion Auxiliary Children & Youth program emphasizes protecting, caring for, and supporting children and youth, particularly those of veterans' and military families.

In addition to the month of April focusing on military children, there is also a specific day to honor military children — Purple Up! Day — April 15.

To help spread awareness about Month of the Military Child and Purple Up! Day, McGee, Department of Indiana Children & Youth chair, is fundraising for Operation Home Front, which hosts baby showers across the country, whether the mom is in the military herself or is a military spouse. These showers help provide many of the items needed for children.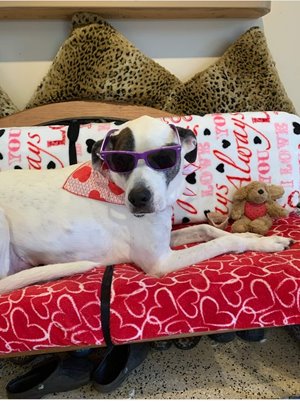 ​For the fundraiser, she is selling something nearly everyone can use — sunglasses. So far, nearly $6,000 has been raised. She's sold them around the whole state, from district meetings to National President Vickie Koutz's homecoming to the fall conference. Her own Legion post even made a $1,000 donation! She started with 600 pairs of sunglasses, ordered 200 more, and now is down to around 40 left.

While raising awareness of military children but also having some extra fun with it, McGee is planning on giving an award for the most interesting Purple Up! sunglasses picture that is sent to her.

Members can partner with the ALA during the month of April to honor and recognize our military children. Be sure to wear purple on Purple Up Day! (April 15) to give our military kids extra support!

By Sara Fowler