How do you take proper minutes? What are the duties of a unit secretary? A district treasurer? And what's in the American Legion Auxiliary's Constitution & Bylaws? As with many other organizations, understanding all aspects of ALA membership engagement can take time.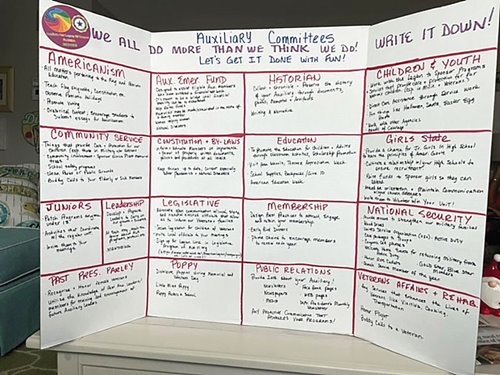 ​ALA's Department of Florida, recognizing that there's a lot to digest about membership, launched an annual leadership training program, Auxiliary Basic Concept School, or ABC School for short, to make sure all of its members have the opportunity to flourish. Each year, about 10 certified instructors travel throughout the district area — from beyond Panama City to the Gulf of Mexico — to teach members lessons on various ALA-related topics, ranging from protocol to officer duties and bylaws.

According to Jane Hardacre, ALA Department of Florida President, the leadership training sessions empower the ALA members who have attended them. Hardacre said that having a better understanding of the organization has helped many members become more involved.

"When you get into a unit or district, you find out that members need help. After training, we find more instances where unit members are not afraid to speak up to be recognized by their unit president," said Hardacre, who also has served as an instructor for nearly 10 years. "They feel more confident about speaking up at meetings."

The training sessions are developed to recognize levels of understanding among members, and ensure that the lessons are relatable and easy to understand, Hardacre added.

"We offer training that encompasses everything from programs and protocols to positions and their roles," she said. "For example, in answer to the question 'How do you take proper minutes?,' we would explain the process of documenting when the meeting started, whether you had a quorum, if motions were made, who made the motions, who seconded the motion, and then the outcome of the motion. You don't need to include all the discussions, like 'Susie said this,' and 'Sherry said this.' Minutes must be concise, to the point, no interpretation, and no personal feelings."

More seasoned members may undergo more in-depth training on various topics like mentoring, leadership, and branding, Hardacre said.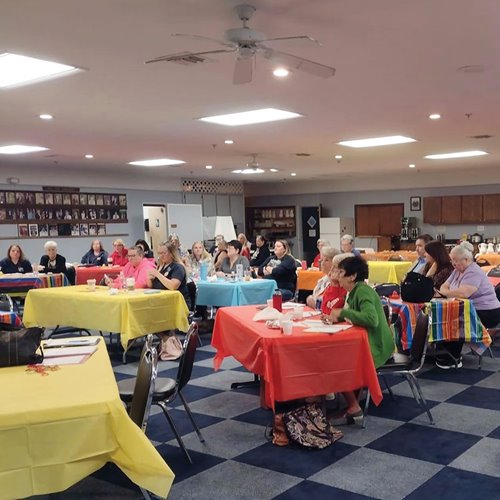 Hardacre also stresses the importance of keeping things entertaining, inclusive, and engaging as part of the instructional process. Even the name of the school originated from a naming contest when it was developed about 20 years ago, she said.

The learning sessions often are taught as games, including Jeopardy and Who Wants to be a Millionaire? Other times, questions are simply pulled from a bucket and read by each participant to enhance engagement.

ABC School instructors also make sure they share the source of their information, such as a specific page in the ALA Department Operations Guide.

"We quote exactly where we got the information," Hardacre said.

The ALA Department of Florida has received such positive feedback about the ABC School over the years that it has strengthened its commitment to the program. The organization ensures the program is included in the department's budget each year.

"We love the participation on the unit level. Our organization deserves that type of commitment," said Hardacre, noting that leadership had recently decided to send instructors in pairs, taking advantage of the ability to add the dynamics that come with a team with a minimal increase in travel expenses.

"We are continually surprised by the positive energy we receive in the classrooms," she said. "It's powerful and inspiring."