National Volunteer Week: April 16-22


Guest blog post by Melanie Taylor, National Community Service Committee Chair

When people feel valued and needed, they may become lifelong volunteers. As a nonprofit organization, this is important to our mission.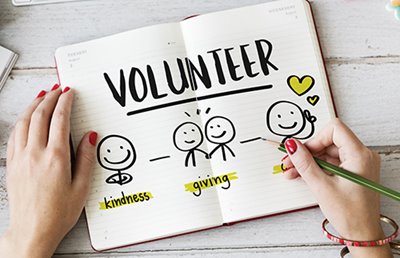 Now is the time to recognize your volunteers for the outstanding work they do to promote our mission — whether they are a member of The American Legion Family or are non-member volunteers.

How will you recognize your volunteers? Perhaps you could provide a nice luncheon or dinner at your post home. Invite your volunteers and the community businesses who have benefited from your community service projects. Give thoughtful volunteer gifts — not the usual T-shirt or mug. Gift cards or movie tickets are meaningful. So are gift baskets with cookies, muffins, and coffee. Thank you cards and certificates of appreciation are also nice. A personal handwritten note in their card thanking them for their particular contribution will mean so much. Plan to present these at a volunteer awards ceremony during that event.

Talk to the community members and ask if they would like to record a note of thanks. Gather the recordings, photos, and newspaper clips and compile a video to show during the event. Highlight individual volunteers (but ask permission first).

Volunteers are vital to our organization, and they deserve to be recognized.

Also, work on gathering new volunteers and collaborating with other organizations and celebrate together during National Volunteer Week.