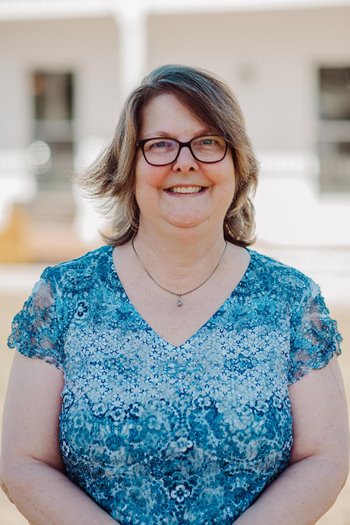 American Legion Auxiliary member Elain Cronister of Unit 206 in White House, Tenn., and other ALA members helped start a new unit after the previous one had been closed for four years. Today, the unit is very active in mission outreach activities.

How long have you been an ALA member?
I joined when I started the unit as a temporary president during the 2014-2015 year. It all began nine months before starting the unit. I met some veterans who were collecting donations to get a new flagpole at the post. I had a son and daughter-in-law at that time who were serving. They invited me to their meetings, and I went for several months before starting the unit.

Who makes you eligible for ALA membership?
My husband, Jerry. He was in the Army (field artillery) for 14 years (1977 to 1991). I have several family members who are also veterans and could have qualified through any of them. I have a son currently serving in the active-duty Army.

What was the process like in getting a local unit that had been closed for four years back up and running?
I just started it as a new unit. I didn't know anything about the previous unit or why it had closed. I wanted to take this mission on as mine and not just a repeat of what was done previously. I spent time on the national website, attended district leadership meetings, and conventions to learn as much as I could about the Auxiliary.

What are some difficulties you faced while trying to restart the unit?
I think, for me, it was trying to do all of the paperwork myself and trying to do every program as a unit.

Why was it important to you and your fellow members to bring this unit back to life?
It was a chance to help the veterans and other people in the community in areas where help seemed to be missing or lacking.

Tell us what it was like when this unit became functioning again. How exciting it must have been!
It was very busy trying to find members and letting the community know we were back in the area. We joined the Chamber and started a Facebook page to reach out and let everyone know we were here. Additionally, we attended as many community events as possible. It was extremely hard work, but equally rewarding.

Can you share some of the mission outreach activities your unit is involved in?
Back in 2016, we found out about Patriot Place that was being built for previously homeless veterans. I immediately wanted to get our unit involved, even though it was not in our town. This place has 34 one-bedroom apartments for our veterans. They have programs to help these veterans with any mental, physical, or medical issues.

Every month, we cook a meal for them and deliver it. Before COVID, we met in their common room where we would serve them a meal. After eating, we played bingo and had conversations with them while playing. We have had cookouts for these veterans.

Also, at Christmas, we have an "adopt a veteran" program which we roll out to the community, and they buy them gifts and donate other necessities such as personal hygiene items, cleaning products, and paper products.

In 2020, for our unit gift to each veteran at Patriot Place, we made them quilts. Other members of the community wanted to help. We ended up with 122 quilts. We used them for Patriot Place, and donated the rest to our local rehabilitation center, battered women's shelter, and some went to the homeless in our area.

After providing the quilts for Patriot Place, we continued to make quilts. We contacted the local fire and police departments to let them know we had quilts for anyone who may need them after a traumatic experience.
We got involved with His Children, a nonprofit that helps children in the foster care program. When new children come in, we give them quilts to go in the bags they give to each child.

Last year, I invited all the local nonprofits to a meeting to discuss our unification of helping our community. It was a wonderful meeting with lots of people who just wanted to help their community. It was definitely a great networking event for all of us, as we still call upon one another when there is a need.

What advice would you give to someone who would like to resurrect a unit or start a new one?
If you are starting a new unit, you are already passionate about veterans. Find the hole in services to them and try to help fill that gap. Most importantly though, get to know your members, their skills, likes, and dislikes. Find out what their passions are and keep in constant communication so no one feels left out between meetings. Become a family. Pick a few of the programs to work on first, and add on as your unit grows.

Is there anything else you want to add?
I feel like in the past two years, people finally know we are here in the community and willing to help. We have been involved in many community events over the years and have been involved in the Chamber of Commerce. One of our members is on the board for the Chamber, and I am currently an ambassador. Last year, I was surprised at our post's Christmas party — I was honored to receive the Citizen of the Year award for 2021 by the Chamber.


ARE YOU READY TO START A NEW UNIT?
Visit www.ALAforVeterans.org to download the Unit Guide Book. Chapter 3 discusses the unit and how to organize a new one. You can also visit www.ALAforVeterans.org/About/Units. If you have further questions, email the ALA National Headquarters Membership Division at membership@ALAforVeterans.org.