The 41st annual National Veterans Creative Arts Festival (NVCAF) is excited to welcome veterans back in person April 20-25 in St. Petersburg, Fla.

After having an at-home event in 2020 due to the pandemic, the Festival schedule changed in 2021 from the traditional event held in October to now being an April event. 2022 is sure to be an exciting year of gathering again for artists, performers, and writers!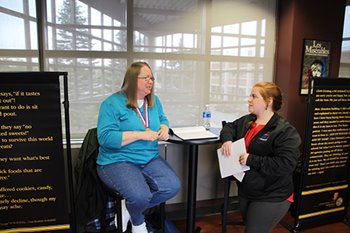 The annual NVCAF is co-presented by the American Legion Auxiliary and the U.S. Department of Veterans Affairs.

The event brings together creative veterans throughout the country who made it to the national level after competing at local VA facilities. More than 3,600 entries were submitted to the local competitions, with over 2,050 entries judged at the national level in 150 categories of visual art, creative writing, dance, drama, and music.

The Festival schedule includes a variety of workshops to help artists, creative writers, and performers further their craft and learn something new.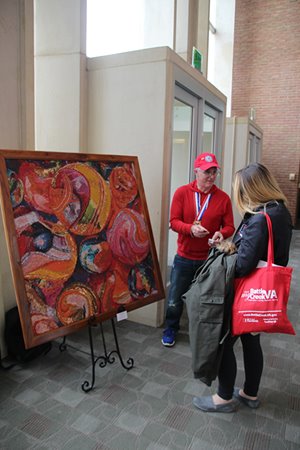 Each year, the week culminates in a writing/art exhibition and stage show. Due to COVID precautions, those events will be closed to the public, but veterans will be performing and showcasing their work in person. You can still support the Festival virtually. Starting Sunday, April 24, you can see veteran artwork, writing pieces, and performances here.

New this year — invited veterans were given the option to participate in person or virtually for a few of the workshops offered during the week. The majority opted to still attend the Festival in person.

Once again, caregivers are invited and will have opportunities throughout the week to engage with each other, participate in a caregiver education workshop, and overall enjoy the Festival week and watch their veteran shine.

Although the event is looking a little different from previous years with COVID protocols in place, the camaraderie, talent displayed, and overall positive atmosphere will continue being the focus for veterans.

One thing that will not change is the American Legion Auxiliary's support in volunteer hours and monetary donations that aid in enhancing all aspects of the event, both locally and nationally. Members will be on site in St. Petersburg helping in a variety of ways — always putting the veteran's needs first so they can have an incredible Festival week.

As co-presenters of the NVCAF, and with members involved at both the local and national levels, this event truly demonstrates what the ALA is — a community of volunteers serving veterans, military, and their families.

Be sure to follow @ALAforVeterans on Facebook, Twitter, and Instagram, as well as the National Veterans Creative Arts Festival on Facebook this week to keep up with Festival happenings.

By Sara Fowler, Staff Writer


Stats on this year's NVCAF competition

National competition:
118 VA medical facilities participated in the 2021 National Veterans Creative Arts competition
Veterans competing at the national level of competition = 1,430
Entries received at the national level of the competition = 2,050
VA facility competitions:
Veteran participation = 1,956
Number of entries submitted = 3,613
First time participants = 868 (44%)
Returning participants = 1088 (56%)
Male veterans = 1,324 (68%)
Female veterans = 632 (32%)
Since 2017, more than 20% of participants in VA facility competitions have been female veterans.
41st NVCAF (April 20-25, 2022)
134 gold-medal winning veterans and eight therapeutic arts scholarship recipients have been invited to attend the Festival this year from 62 VA facilities.
142 veterans invited to attend the event:

107 male veterans
35 female veterans
61% will be first-time attendees