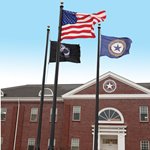 Time flies when you're having fun, as the old saying goes. At ALA National Headquarters, we also say time is on fire because of how busy things get as the summertime nears. We've been working with members of all levels to sum up the happenings of our current administrative year while planning for the next. Following is a smattering of the latest NHQ activities: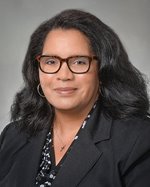 We have a new ED at the helm. ALA National Headquarters has named Sara T. Riegel as its executive director. Riegel has been with National Headquarters since 2011 and has served in several positions, including ALA national treasurer, compliance officer, and managerial roles within the Finance Division. The executive director's responsibilities include management of National Headquarters staff and operations, fiscal management of assets, working with the governing board and its chair (national president), and building external relationships. Riegel is a member of ALA Indiana eUnit 438 in Indianapolis.

Quick refresher on your member dues: Starting in July, members will be able to renew their membership for the 2024 membership year. As a reminder, at the 2022 National Convention, delegates voted to increase the national portion of membership dues from $12 to $18. The national portion of dues for Junior members (those under the age of 18) will remain the same at $2.50. Annual membership dues are comprised of three portions: national, department (state), and unit, which, when added together, equal your total annual membership dues. Questions about your membership? Email us at membership@ALAforVeterans.org.

National Convention prep is well underway. Our largest gathering of members, guests, and distinguished speakers, the weeklong National Convention is held annually in cities across America for the purpose of electing officers, receiving reports, conducting other ALA business, and, most of all, having fun while celebrating our accomplishments from the administrative year. See you in Charlotte, N.C., in August! Follow our social media @ALAforVeterans for the latest updates and how to register to attend.